The Breaking Dawn Part 2 Movie Premiere!
November 13th, 2012 at 1:18 pm by Kaleb Nation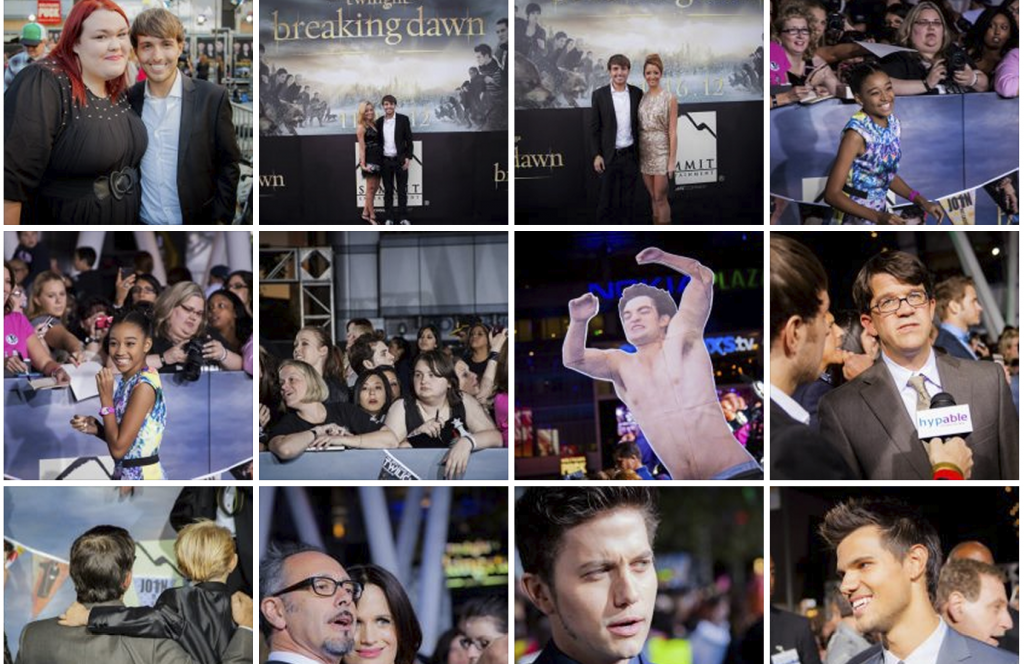 I had such an amazing time at the red (black?) carpet of The Twilight Saga: Breaking Dawn movie premiere! I hosted a bunch of interviews for Hypable.com (they will be posting the videos soon) and got to talk to almost all of the cast. It was a great way to wrap up the final movie in the Saga.
To see some of my photos from the event, click the album above! I will be posting my review of the movie and video clips later on.
Posted in Breaking Dawn Movie, Kristen Stewart, Photos, Robert Pattinson, Taylor Lautner