Vote For Stephenie On TIME Magazine!
March 25th, 2009 at 4:37 pm by Kaleb Nation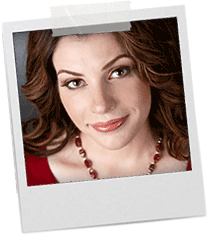 The time has come for Twilight fans to rally behind Stephenie for 2009!
Last year, Stephenie was one of TIME magazine's Most Influential People of 2008, due to the enormous hype surrounding the release of Breaking Dawn and over the Twilight film. This year, TIME is letting people vote on who should be included in the list for 2009: and if any author has been an influence this year, it would certainly be Stephenie.
Coming from someone who writes, it is immensely important for me to convey just how much Stephenie has done not only for entertainment, but for publishing itself. On the New York Times bestseller list a few weeks ago, 5 of the 10 top books had something to do with teenage vampires. While I'm sure Stephenie didn't single-handedly cause this, it was the popularity of Twilight that ushered a focus on this genre into mass media.
Here is how to vote. Visit this page and then select the slider, dragging it all the way to 100:

Then click submit. It's really easy, and you can even post your vote to your Facebook page! Plus, every vote helps to get Stephenie onto the list for this year.

Posted in Stephenie Meyer
Tags: Stephenie Meyer, TIME Magazine