Which Twilight Twitters Are FAKE?
June 20th, 2009 at 11:18 pm by Kaleb Nation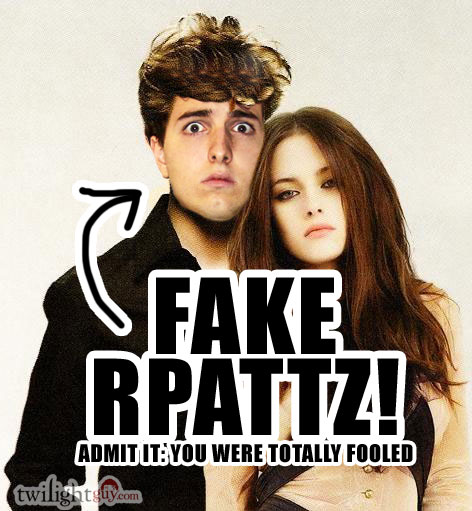 To my greatest annoyance, there are hundreds of fake Twitter accounts posing as stars from the Twilight movie. This morning, a fake Robert Pattinson actually sent me an @ reply — when I looked at his account, I found that it had already misled 170 people. Unfortunately, this is a small number in comparison to the fake Kristen Stewart account, which has fooled over 20,000 followers.
Having been one of the people who actually fell for a fake account before, I noticed this has become a huge issue, and many of you might think you're talking with the stars when you're really just talking to an attention-seeking poser. This can actually become dangerous, because when you're talking to someone you think is 'Robert Pattinson', it is very easy to become too trusting and get your account hacked, or worse.
To help decipher which accounts are real and which are fake, I wrote a post on How To Spot A Fake Twitter. I also have links to the REAL Twitters of the Twilight stars — click here to read it!
Posted in New Moon Movie, Stephenie Meyer
Tags: Twitter