My Not-So-Farewell To TwilightGuy.com
September 7th, 2009 at 3:20 pm by Kaleb Nation
It is with a mixture of hope and regret that I write this: my final post for TwilightGuy.com.
At least, that is how I originally planned to begin this post.
My 'farewell' to the Twilight fandom has been written for about four months now, because I knew the day would come when I finished the books and would need to move on to my own writing. But after I finished the last chapter of Breaking Dawn, and looked back on all the great memories I've made in the Twilight fandom, I found that I wasn't ready to leave all of you wonderful people behind quite yet. So, as for now, TwilightGuy.com is here to stay!
I have a book tour coming up, which will take most of my time in the coming month, but I'm up to sticking to this blog and all of you wonderful readers if you'll bear with my fewer posts during that time (to keep up with me then, you can follow me on Twitter). Since I won't be doing chapter reviews anymore (at least, until Stephenie writes more in the Twilight saga!) my site will be posting more video features, news, guy stories, special features, stuff from readers and enormously epic contests!
Speaking of contests…
WIN BREAKING DAWN, SIGNED BY STEPHENIE MEYER!
What better way to celebrate my finishing of the Twilight Saga, and my happy decision to continue writing here, than an epic contest? This book is my very own, hand-signed copy of Breaking Dawn, autographed by Stephenie Meyer herself. I'm giving it away to one of you, who have stuck with me through these many and long months of my slow reading through the Saga.
To enter, all you need to do is leave a comment on this post! The winner will be chosen randomly.
As everyone knows, I started this site with a notice at the top bearing these words:
Attention: This is NOT REALLY a Twilight Fansite. I cannot honestly be called a 'Twilighter' yet. This site is about me reading the books for the first time. I am not a 'Twi-hard' or any other name for the fans of Stephenie Meyer. However, I am a reader. And I am a guy. I may be one of the first guys to read Twilight and actually admit it. But I'm only doing it as research and not because I'm curious. At least, that is my alibi.
As of today, I've taken it down. Because now, I am happy to have read the Twilight Saga; I am happy to be a part of this wonderful family of fans, and I'm proud to be known as The TwilightGuy.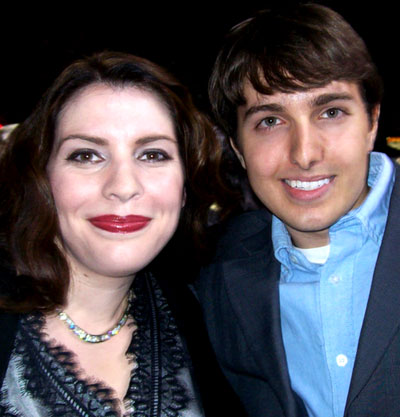 Here's to more great stuff at TwilightGuy.com, and to all the wonderful times I've had in this fandom so far 😀