I'll Be At The Official Twilight Convention LA!
May 28th, 2010 at 12:05 am by Kaleb Nation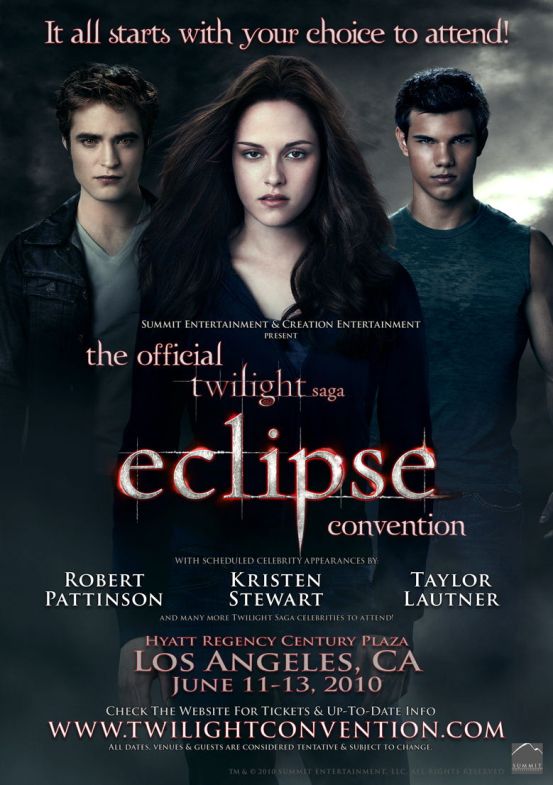 I will be attending and covering the Official Twilight Convention from Creation Entertainment and Summit on June 11 – 13, 2010, in Los Angeles, CA! This is the big one with Robert Pattinson, Taylor Lautner, Kristen Stewart, and even more special guests from the movie.
I'll get as many photos as I can, but I'm not sure what the rules are for this event with video. If you can't make it, I'll definitely have some awesome stuff to report back!
You should certainly check out the Creation Entertainment events, and see if you can make at least one of their Twi-Tour stops. I've already been to one and they're an amazing experience for Twilighters. You can find out more about the events (and ticket info) on their website. Hope to see you there!
(to keep up with my events, see the calendar)
Posted in Events
Tags: Creation Entertainment