ECLIPSE Premiere: I'll Be There!
June 8th, 2010 at 9:58 am by Kaleb Nation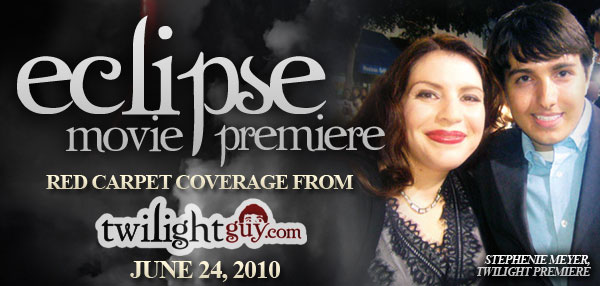 Summit Entertainment just confirmed my red carpet spot at this year's world premiere of THE TWILIGHT SAGA: ECLIPSE on Thursday, June 24, 2010! This year, I've partnered with Kimmy from HisGoldenEyes.com. We'll be getting photos from the event, as well as tons of video interviews which will be posted on our Youtube channels and websites!
The Eclipse premiere is probably the biggest Twilight Saga event of 2010, so if you can't make it, we'll be here to bring the premiere to you! I will also be live-tweeting from the event, so be sure to follow me on Twitter for instant updates.
Also as an update on events, I will be at the Official Twilight Convention this weekend (June 11, 12, 13) in Los Angeles, CA. I will have photos (and videos, if they let me) of Twilight stars like Robert Pattinson, Taylor Lautner, Kristen Stewart, Nikki Reed and more!
Here's my video from the New Moon premiere red carpet:
Interested in a+ certification? Try out the 220-702 study guide and SY0-201 test demos to guarantee pass real exam.
Posted in Eclipse Movie, Events