Jimmy Kimmel's "Total ECLIPSE Of The Heart" On Tonight!
June 23rd, 2010 at 11:55 am by Kaleb Nation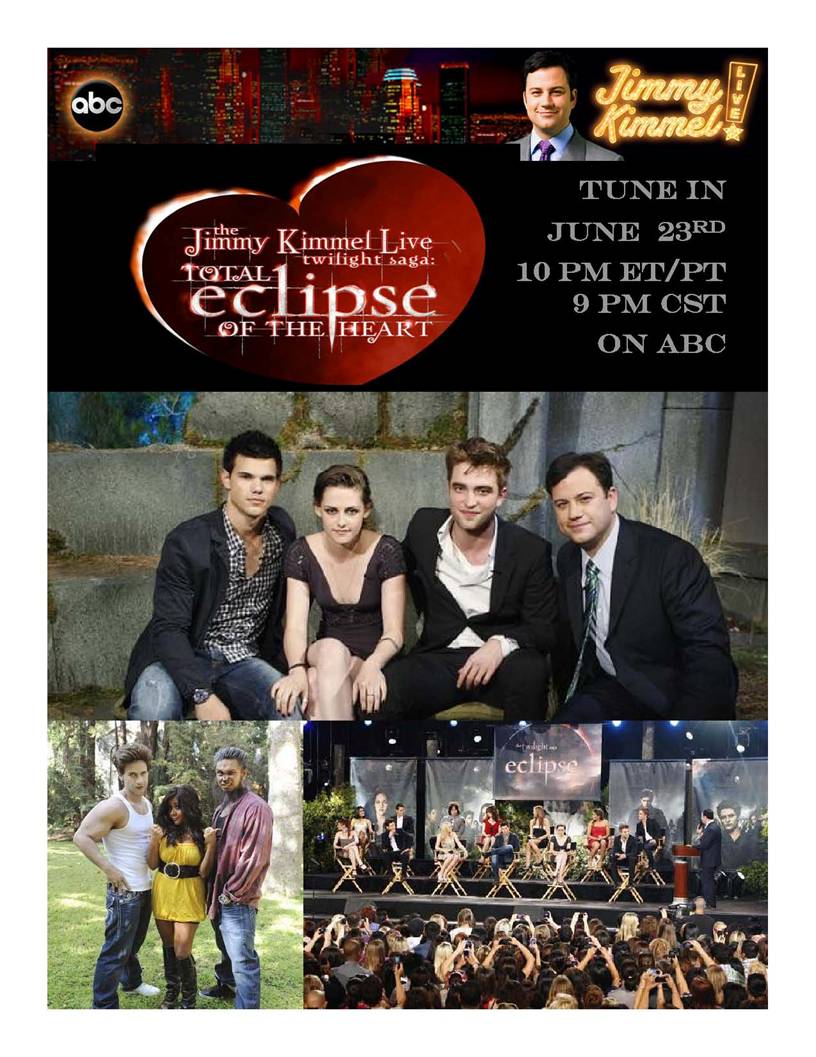 Be sure to catch this special episode of the Jimmy Kimmel show! I was at the special screening of Eclipse last week where parts of this was filmed. No idea if I'm on the show but keep an eye out for the guy sitting wayyyy in the back of the theater (who am I kidding? You're all keeping an eye out for Rob and Taylor 😉 ).
It's on tonight (June 23) at 10 PM ET/PT, 9 PM Central on ABC.
My interview with Robert Pattinson from the New Moon Premiere:
Posted in Eclipse Movie, News