Live In LA? Get a FREE Screening of the new Nikki Reed movie!
September 21st, 2010 at 1:39 pm by Kaleb Nation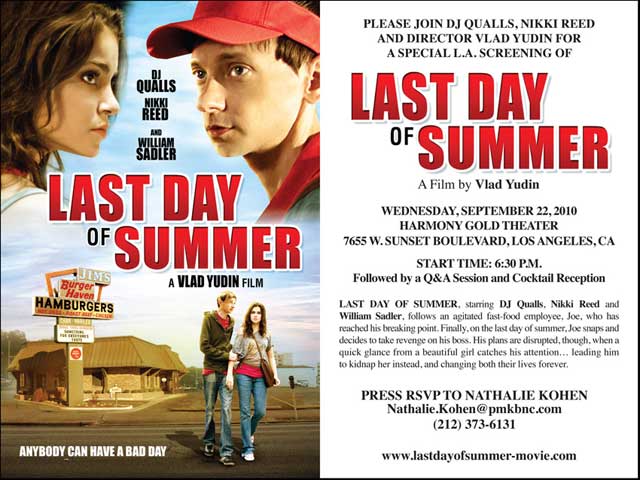 Hey Twilighters! Nikki Reed has a new  movie coming out called LAST DAY OF SUMMER, and Summit just got in touch to let me know they are having a SPECIAL screening in Los Angeles, CA, tomorrow night! The screening will be followed by a cocktail reception and a Q&A with Nikki, DJ Qualls, and the director Vlad Yudin!
There are ONLY 100 free seats available, and you have to be 21 to get in! But if you're interested, just send an RSVP to [email protected] now! Remember, only the first 100 people who RSVP will be able to get in!
Wednesday September 22, 2010
Harmony Gold Theater
7655 W Sunset Blvd, Los Angeles, CA
Start Time: 6:30pm
Posted in Events