Edward And Bella, In A Bed. Featuring You.
January 16th, 2011 at 12:57 pm by Kaleb Nation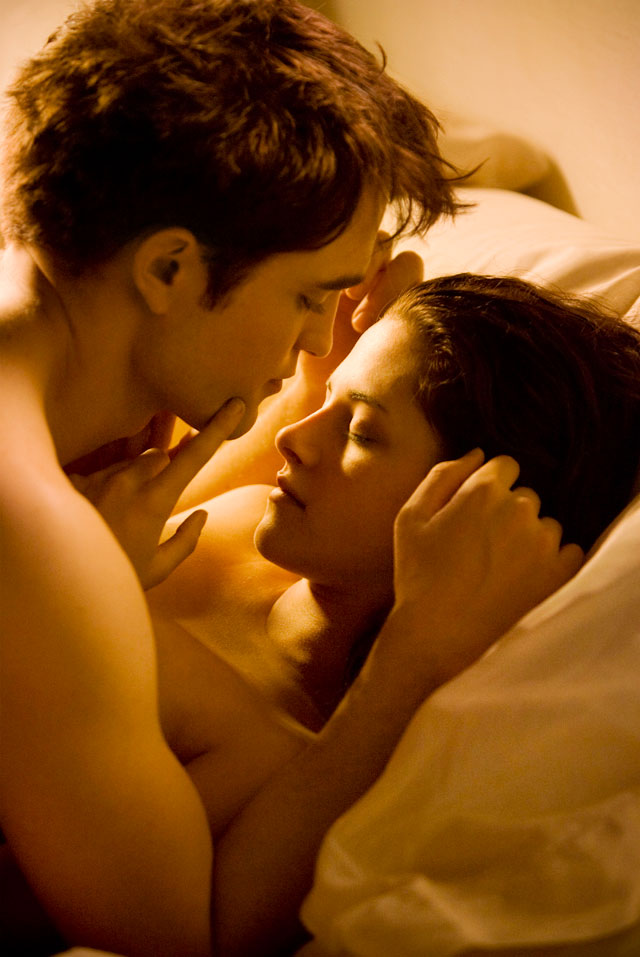 I know why they put this new Breaking Dawn movie photo out. Edward and Bella in a bed? Wait, did you even notice Bella was in the bed? If you'd take your hand off the screen from over her face you'd see her… there she is!
Now let's just make this easier for the whole fandom: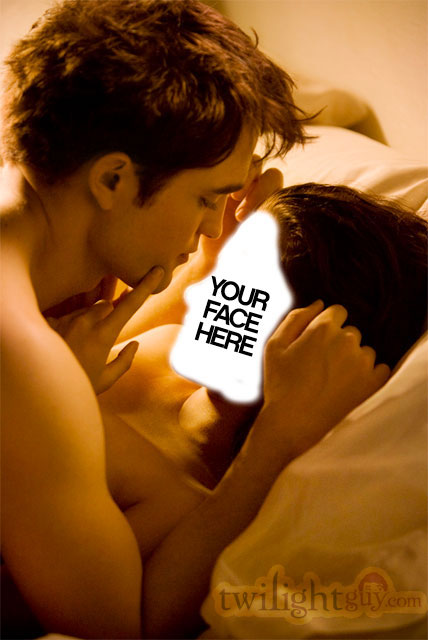 Click to download the transparent PNG. You KNOW you want it.
Posted in Breaking Dawn Movie, Kristen Stewart, Photos, Robert Pattinson