Kristen Stewart's Snow White Rumors?
January 29th, 2011 at 10:16 am by Kaleb Nation

The rumor is that Kristen Stewart is in talks to play Snow White in the upcoming Snow White And The Woodsman. Of course, I had to make a video addressing the subject! And do some clever Photoshop to see if I could imagine her in the role.
At this stage, it is little more than a RUMOR. Still, it has fans wondering if Snow White could be Kristen's role after Twilight. Imagine: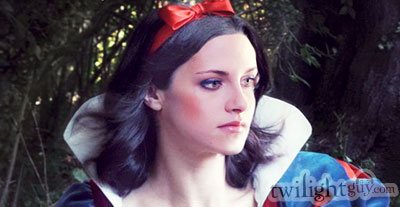 Perhaps?
Visit my Youtube channel for more videos.
Posted in Videos