BREAKING DAWN Soundtrack And Artwork!
September 26th, 2011 at 10:12 am by Kaleb Nation
I just got this new Breaking Dawn: Part 1 movie soundtrack artwork from Summit!
It includes the complete track listing, revealing that another new theme is on the way from the amazing Carter Burwell called "Love Death Birth". The first time I saw the listing, I thought the song was "Love Dead Birds" and I was REALLY looking forward to seeing how that fit into the movie.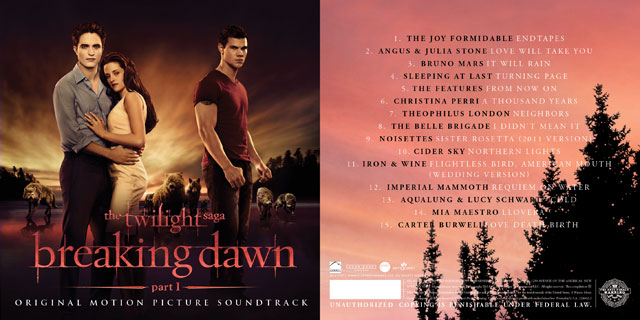 Ten more seconds in Photoshop later…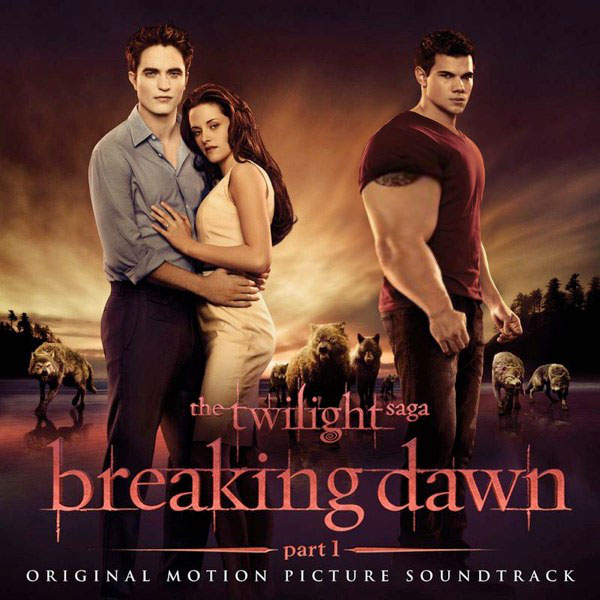 Posted in Breaking Dawn Movie, Photos, Taylor Lautner, Twilight Music