Photos From The Breaking Dawn Movie Premiere!
November 15th, 2011 at 11:43 am by Kaleb Nation
I'm still working on videos and interviews from the Breaking Dawn movie red carpet! We have a TON of awesome interviews once they're edited and up, including an exclusive with Stephenie Meyer and footage of Taylor Lautner  and Kristen Stewart! They'll be on my Youtube channel.
Meanwhile, head over to the photo album for some pictures from the premiere and afterparty!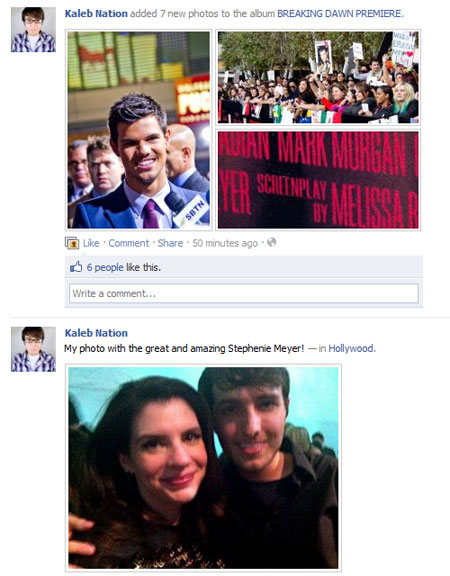 Posted in Breaking Dawn Movie, Photos, Stephenie Meyer, Taylor Lautner