Breaking Dawn Part 2 Title Treatment!
February 8th, 2012 at 6:23 pm by Kaleb Nation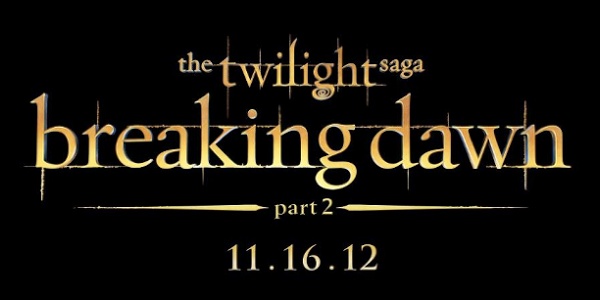 It's the first step of many in the release of the final movie in The Twilight Saga! The title artwork for The Twilight Saga: Breaking Dawn Part 2 was just unveiled by Summit Entertainment, and is a bit more bright and cheery than the previous logo for Part 1. It seems fitting that the color of the logo would match the golden eyes of the Cullens!
The countdown to November 16 2012 continues!
Posted in Breaking Dawn Movie
Tags: Breaking Dawn