Reading New Moon: Chapter 17 (Visitor)
September 15th, 2008 at 12:04 am by Kaleb Nation
The song for this chapter is Tomorrow Is A Long Time by Nickel Creek (suggested by Natalie D)

[audio:https://twilightguy.com/wp-content/uploads/2008/09/tomorrowisalongtime.mp3]
Besides hiding from Hurricane Ike, I spent most of my weekend catching up on enormous amounts of homework. Close to the end, right when I was about to self destruct, I did 43 pages of Government reading, only to discover upon finishing that I had read 43 pages in the wrong book.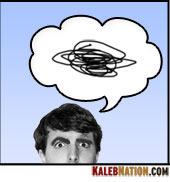 Frustration? Much. Time to trade the textbooks for another chapter in New Moon, before I light fire to all my books in fury.
As the title of this chapter suggests, it is revealed almost immediately who the special Visitor is: and what an earth-shattering appearance it becomes. Because after all this time of Bella fighting against the memory of vampires, Alice shows up at her house, and everything from her stone-like strength to her smell reminds Bella of the vampires who had been so familiar to her months before, but had disappeared.
I always doubted that Alice would stay away when Bella came into danger (all-too-inevitable of an event). After all, if Alice has the ability to see the future, she would be able to see Bella before her death: an event she would have to attempt to save her from, or hate herself for the rest of her life for not intervening.
It gets interesting, however, when you watch closely what Alice can see and what she cannot. She saw Bella dying after jumping off the cliff. But she didn't see Jacob at the door. This means that though she can see the future for vampires, and for humans (partly), she cannot see werewolves in any way. So she would not have seen Jacob saving Bella, or at the door, or across the street, or pretty much any of what had happened between Bella and Jacob so far. Is this a glitch in her power? Maybe brought on because she has been a human, and a vampire, but never a werewolf, so for some reason she can't 'tune' into their futures? I'm keeping this in mind as I continue reading.
I laughed when this quote came along:
Alice: "I've never seen anyone so prone to life-threatening idiocy."
It immediately reminded me of someone else who could vie for that title: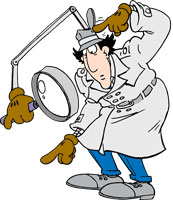 And if you don't know what I'm talking about, watch this and see what sort of ridiculous TV I grew up on 😀 .
For some reason I had a sudden wave of sadness when Alice started to tell Bella what the Cullens had been up to for the past few months. The reason is that for all this time, I haven't even tried to imagine what they have been doing. My mindset was that with the Cullens gone, it was as if they had simply died or faded away. It is hard to imagine that they actually left and could continue their lives: especially Edward. How could he really go on and do other things after being attached so deeply to Bella for so long?
I did see, however, a catch in Alice's voice, when Charlie mistakenly assumes that Edward is enjoying himself in South America. Maybe he, like Bella, has had troubles of his own, moving on to other things without her. It doesn't seem like it could really happen, seeing how hard it is for Bella and knowing how much harder it must be for Edward, who had a somewhat supernatural bond to her.
——NOTES——
– Is it just me, or do you think if Alice started singing, she would sound like the girl in Nickel Creek (this week's chapter song)? If you have somebody else you think would fit more, tell me in the comments.
– The Support Stephenie Meyer video project is still going strong: 11,000+ views in 5 days! Besides the responses there, I already have many sent in by email. It ends September 25 if you want to send in a clip!
– Due to high demand, I am starting a store for TwilightGuy t-shirts, as well as Team Stephenie items and various things for both guys and girls who like Twilight! I will be opening the store soon and the proceeds will help to support this website (and, soon-to-be-announced news stuff), so check back to see the designs! ADDED: Here are early previews of two of the designs: Image1 –  Image2 .
Posted in New Moon