Stephenie Meyer: Now A Forbes Most Powerful Celebrity
June 3rd, 2009 at 6:56 pm by Kaleb Nation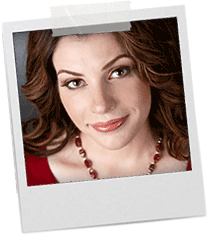 We all know how much of a success Stephenie Meyer's TWILIGHT SAGA has been: but just how big of a franchise have the books and films actually become in the sense of solid statistics and fame? Today, FORBES.com released their annual list of The Celebrity 100: and Stephenie Meyer has made her first appearance!
Coming in at Number 26, Stephenie is sandwiched between Simon Cowell (#25) and Roger Federer (#27) as one of the most powerful celebrities of 2008. According to the Forbes website, the Twilight film grossed over $70 million in the opening weekend, with Stephenie selling over 29 million books (about $50 million in sales) in 2008 alone!
On the list, Stephenie also beat out such huge international names like Barack Obama (#49), David Beckham (#28), Tom Hanks (#39), Ryan Seacrest (#44)… and even Miley Cyrus (#29)! How's that for a successful Twilight-filled year?
Posted in News, Stephenie Meyer