Live Show? And Stephenie Meyer Autograph Contest?
June 4th, 2009 at 10:39 am by Kaleb Nation
As announced a few months ago, I am doing some pretty huge contests on my YouTube channel. When I reach 30,000 subscribers, I will be giving away a copy of Twilight HAND-SIGNED by Stephenie Meyer as well as autographs from the great Christian Serratos (Angela Weber in the Twilight film). When I reach 40,000, I'm giving away autographs from Robert Pattinson, Kristen Stewart, Taylor Lautner, Kellan Lutz (and more!)!
At the moment, I am at 29,591 subscribers — only 409 subscribers away from the next contest UPDATE: now, only 173 18 subscribers away! So now, I am doing a MEGA SUBSCRIBER DRIVE, because if I reach 30,000 by Saturday, I plan to do a live BlogTV show and announce the autograph winners this weekend!
(click here to visit my channel, and then click the yellow SUBSCRIBE button to enter the contest!)
As an ADDED BONUS: if I reach 30,000 before SATURDAY, 9PM CST (that's only 409 173 18 more!), I will also throw in a SUPER-RARE ECLIPSE postcard autographed by STEPHENIE MEYER. It is in mint condition, my camera was just fuzzy for the photo: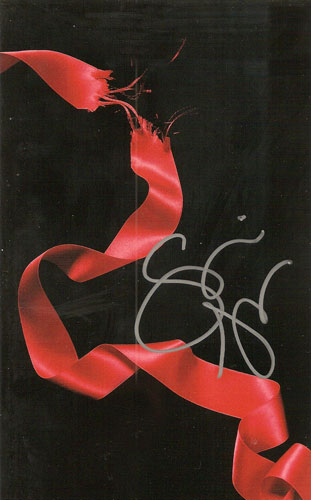 (To enter the contest, all you have to do is be subscribed to my YouTube channel. You do not need to be present at the live show to win. The autographs in this contest are real and authentic. The contest is open to anyone from any country).