New Moon Teaser Trailer: A Closer Look
June 3rd, 2009 at 12:05 am by Kaleb Nation
Now that we have the NEW MOON teaser trailer, simply looking at it is just not enough! Since the teaser went live, I have heard from countless Jacob Black fans who replayed the werewolf scene dozens of times to study the change. But now, just for those super-obsessed Twilighters, I have made a SLOW-MOTION video in high-definition showing Jacob Black's transformation!
OBSERVE IF YOU WILL: Bella's clothes CHANGE between scenes of her running from Laurent and Jacob leaping into attack mode (yellow backpack, gray shirt at 0:09, brown shirt at 0:11 when she screams "Jake, run!"). Many diehard fans, seeing these scenes together, thought that the director had deviated from the storyline of the book with this, when in fact if you look closely, you will see that the scenes shown in the trailer are not exactly as connected as the teaser would lead you to believe.
Looking at the quality of this trailer, the scenes and cinematography of NEW MOON already appear masterfully shot. To show off some of the key moments in the teaser, I have screencapped a few of the best stills: Bella, Edward, even Jacob's fursplosion! CLICK HERE TO SEE THE SUPER-HIGH RESOLUTION IMAGES!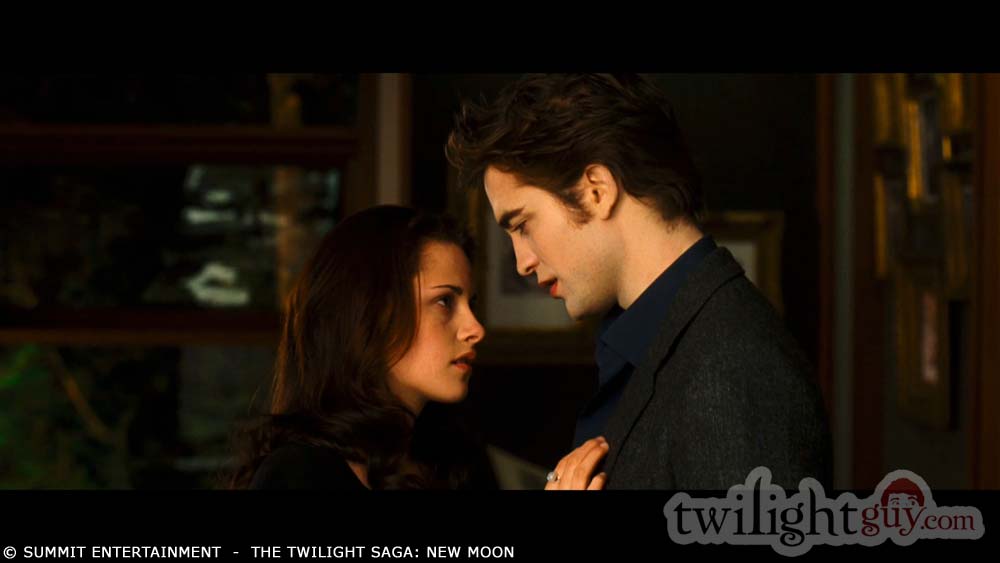 Click the thumbnails below to see the high-resolution images:
Posted in New Moon Movie, Videos
Tags: Jacob Black, Movie Stills