Leaving For The Book Tour!
September 20th, 2009 at 3:28 pm by Kaleb Nation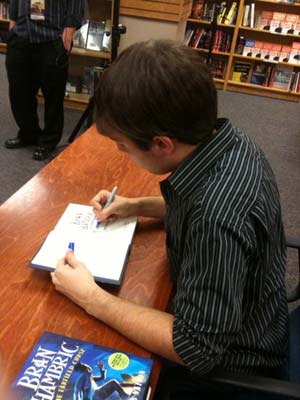 As many of you probably know, I have a multi-city book tour this month which has me talking at schools and bookstores all over the US! My first away-from-home tour date is Tuesday, September 22, in San Jose, California.  I'm flying around continually until October 5 — which means I'll get to meet a lot of you, but my posts here will be much less in the coming 3 weeks.
I'll still be posting big Twilight news here via hotel room internet connections, but if you want to keep up with me during the tour, I will be updating with photos and video via Twitter (thanks to my new iPhone). To see if I'll be in your area, check out the tour calendar. I hope to meet lots of you in the coming weeks!
Posted in Events