Photos From The Official Twilight Convention LA!
March 16th, 2010 at 10:49 am by Kaleb Nation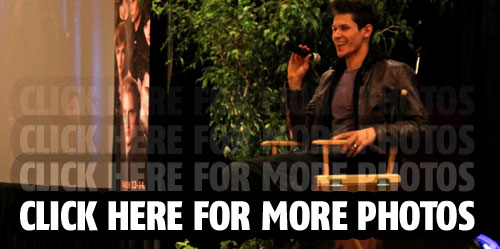 Finally, I was able to dig through the over 550 photos I took at last weekends Official Twilight Convention, AKA Twi Tour! If you were reading my tweets from the event, you'll already know I had an awesome time there. Click the image above or read more to see the photos!
Unfortunately, they didn't let me take any video, so these photos are the most media I managed to get. But you can see just how much celebrity talent showed up for this amazing event! For info on if it's coming to your city, visit their website.
Posted in Events
Tags: Convention, Twi-tour