Final ECLIPSE Movie Trailer Coming To Oprah!
April 16th, 2010 at 8:53 pm by Kaleb Nation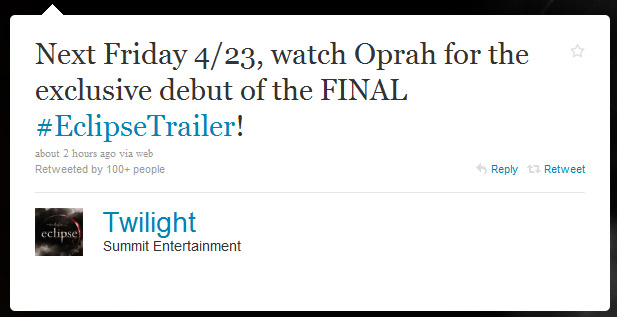 Straight from the official Twilight Twitter: the final Eclipse movie trailer will be on Oprah on Friday, April 23!
In a separate tweet, Summit Entertainment also promises a live chat with members of the cast on their other social media websites. That likely means either the Twilight Twitter or Facebook pages. Keep watch for more updates!
Posted in Eclipse Movie
Tags: Eclipse, Movie, Oprah