Twilight: Spotted In HEBREW! (aka "TWINLIGHT")
September 8th, 2010 at 6:31 am by Kaleb Nation
I'm finally moved in to my new place in Arizona (which many of you have already pointed out is Bella's former home) and just got back from a short but much-needed vacation visiting friends in Canada. While I was there, I spotted this at Ilana Zackon's house — a copy of Twilight from Israel, in Hebrew! I had to grab some photos for all you TG readers: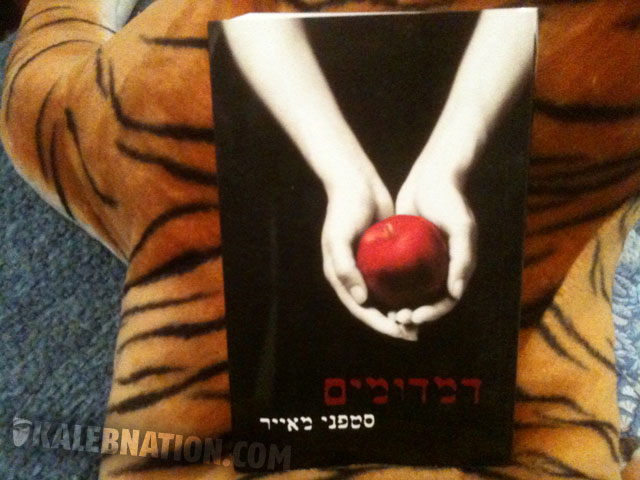 This is the cover of the Hebrew Twilight. Notice that the entire cover is flipped backwards — even the hands are mirrored!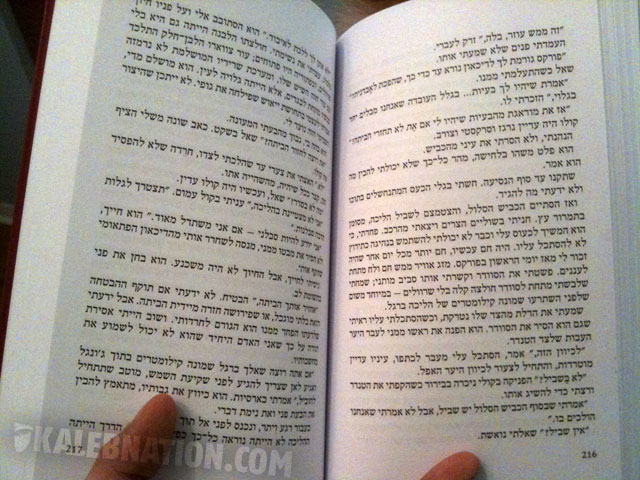 Hebrew books are read the opposite of English, so the page numbers go backwards.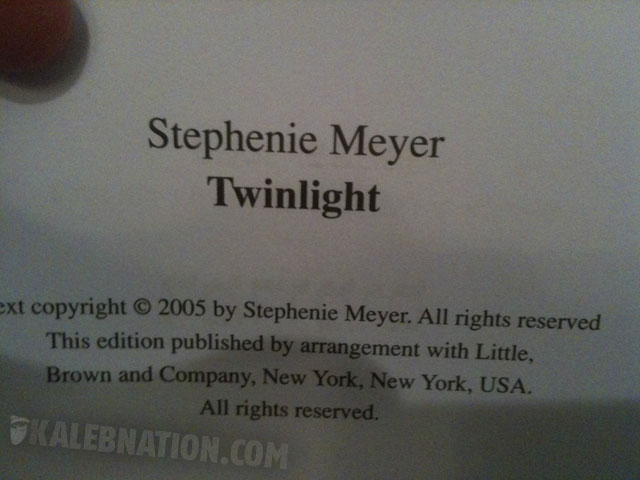 Some things are lost in translation 😀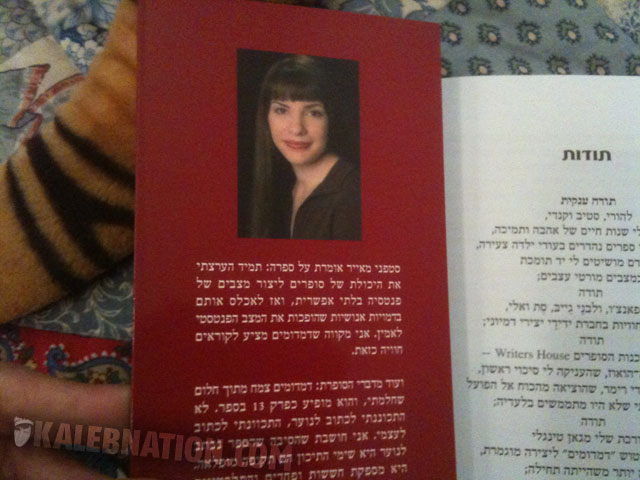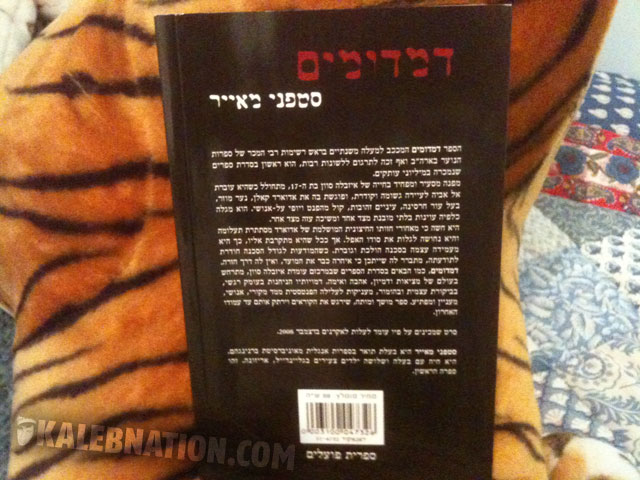 Kinda amazing to see how the Twilight Saga has not only taken over our culture but has also made its way all around the world!