Number 7
April 26th, 2008 at 9:39 am by Kaleb Nation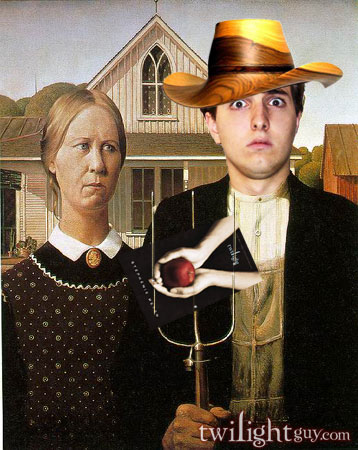 Like every other morning this week, I slid out of bed and immediately wobbled to my computer to check on what happened while I slept. Forgoing breakfast or turning on the lights, I first went to check my position on Twilight Top Sites. Lo and behold, faithful Twilighters, this site slid upwards YET AGAIN. We are all now known as the NUMBER 7 MOST VISITED TWILIGHT SITE in the world.
You must realize I am the only person on the list who has Not Even Read the first book in its entirety! The support from Stephenie and all you wonderful Twilighters is amazing, and an enormous thanks to everyone for getting me up that high (and for all the five-apple reviews)! I feel as though I am actually being welcomed with open arms into an extended family of millions around the world.
So thank you, thank you, thank you, to Stephenie and all of you, for letting me into the fold!
—-
Next week, along with the next few chapters, I will start featuring some of the stories from guys around the world on how they first picked up Twilight. From 'Twilighters stole my wallet until I read the book' to 'a mob of Twilighters tormented me daily until I read them', they're funny, funny stories!
Posted in Uncategorized