TwilightGuy Gets Reproachful Emails and On TV
May 11th, 2008 at 2:33 am by Kaleb Nation
So the word around town is that when Stephenie was in Frisco, Texas, yesterday, my name was called on the intercom to go backstage. Guess who wasn't there? And guess who got an inbox full of reproachful emails from twilightguy.com readers who searched like mad for him in the building?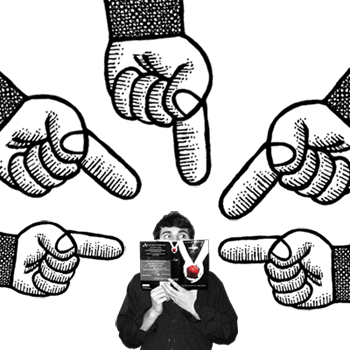 Guess who will be needing a new bottle of Tylenol soon from all the head-banging-against-the-wall he will be doing for not getting tickets before they sold out, thus missing out on meeting his literary idol in a once-in-a-lifetime chance?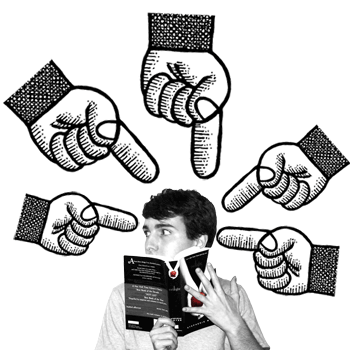 No, I was not in Frisco. I apologize to all the people who thought I was going to be there: I would have given anything to make it, and had I known that Stephenie would call for me I would have stood at the door, ticketless, and then dashed in and said something like 'BEHOLD! THE TWILIGHT GUY!' whilst wearing my best cape and playing The Phantom Of The Opera music in the background. No one could throw me out after that.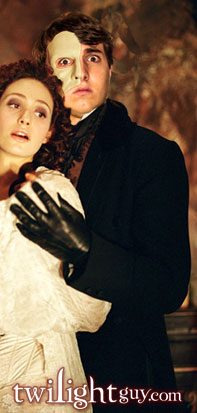 But good thing for me, Stephenie won't be disappearing, and with my book coming out next year there's a good chance we'll end up attending some conferences or the BEA at some point– hopefully at least once at the same time. And good thing for Youtube– I got to see every second of the event! The first part is here if you care to watch it 😀 . (Added 3:42 May 11: This video is even better– she can't even finish her introduction of Stephenie because of all the screaming 😀 )
To soothe my regret, some awesome emailer sent along this video. No, I wasn't on TV. But some ultra-cool person mentioned me to the news while camping out for The Host in Utah. I've got it and one other cool clip about Stephenie from the video:
Sorry about the blurryness– it was so distorted, it made the girl in the middle clip look like she had no nose, so I decided she'd surely be happier very blurry than half-human 😀
Also, I can't believe there is not a good quality Youtube of Stephenie on Glenn Beck yet. If anyone's got one coming be sure to tell me. Because of my roommates moving for summer break, we cut the cable, and my entire television exposure is limited to the internet.