ThehostGuy
May 13th, 2008 at 3:06 pm by Kaleb Nation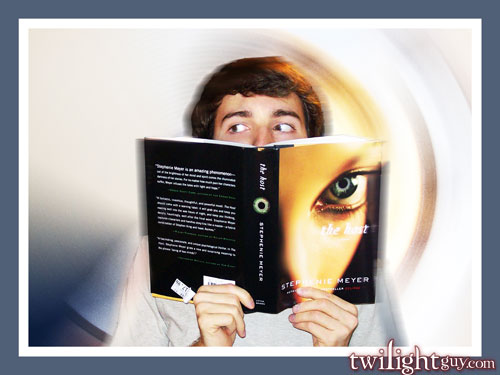 Yes, I actually bought the book. But don't worry — I'll finish Twilight first!
Many and multiple hundreds of apologies for not getting to the next chapter today! I am just super busy getting ready for a far northern flight for my friend's graduation and will be reading the long-awaited Chapter 8 very very very early Thursday. And I promise, tomorrow's TwilightGuys Report will make up for it! You can't miss the one for tomorrow. I had to get a photo it was so sweet.
I am curious, however, how long it took everyone to read The Host? It is, after all, rather thick! But at the rate you people gobbled down Twilight, my guess is an average of two hours (probably less 😉  ).
Posted in The Host