Discover Blue October
June 13th, 2008 at 12:08 am by Kaleb Nation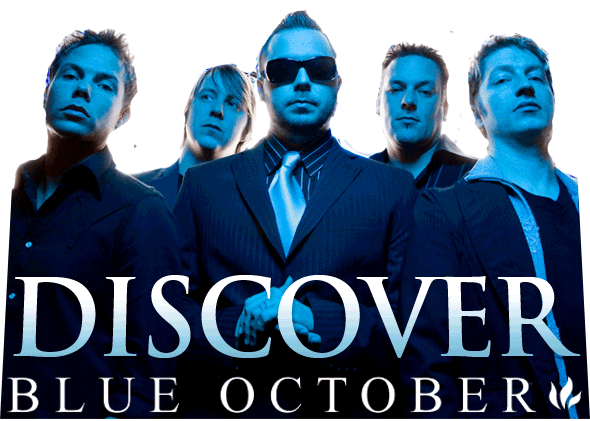 By now, I'm sure nearly everyone has heard about Stephenie Meyer's big upcoming tour with Justin Furstenfeld, the lead singer from the band Blue October. Something like this has never happened before: a worldwide bestselling author visiting cities with the head of a rock band. But as we all know, Stephenie is not the norm, and she's very good at things that have 'never happened before' 😀 .
I've noticed, though, that loads of Twilighters are in the dark as to who this group is, even though the majority is familiar with their music because Steph is a fan and lists them on her site. I thought it would thus be a good idea to give those in the dark a little sample music from Blue October, starting with their most popular song to date: Into The Ocean.
[audio:https://twilightguy.com/music/intotheocean.mp3]
It's actually one of the most interesting songs I've heard. I will admit that though Blue October is not my favorite band, I was struck by how well they were able to compose music when I first heard this song. It especially captures an underwater feeling unlike any regular song.
Their other hit, which you've probably heard, is called Hate Me, and goes back to their more solid rock influences. This one especially stands out, since Stephenie herself chose it as an alternate song on her Playlist for New Moon:
[audio:https://twilightguy.com/music/hateme.mp3]
Now the thing to remember is that although he is part of the band Blue October, Justin Furstenfeld will be the only member touring with Stephenie. Also, according to Stephenie's website, there is some consolation for those (like me) who cannot make it: they are planning to broadcast via internet at least one of the shows. More info on the tour is on Stephenie's website.
I'm interested in anyone's opinions on Blue October's music and Justin going on tour with Stephenie. Do you think they'll work well together?
Everyone begin placing your bets on how long those tickets will be available. I'm aiming for 3 hours 😉
Posted in Stephenie Meyer
Tags: 2008, 2008 Stephenie Meyer Tour, Blue October, Justin Furstenfeld, Meyers, Music, Stephenie Meyer, Tour