Reading New Moon: Chapter 10 (The Meadow)
August 14th, 2008 at 12:04 am by Kaleb Nation
The song for this chapter is The Howling by Within Temptation (suggested by Stephanie)

[audio:https://twilightguy.com/wp-content/uploads/2008/08/thehowling.mp3]
Many of you have probably noticed that I have a set of words that I use often (abhor, abysmal, etc…). For some reason, certain words just stick with me. But I have never in my life had the opportunity to write the term bushwhacking, as Stephenie does on page 233:
I was getting better at this bushwhacking thing […]
Bushwhacking is a funny sound just like moot point or fiddlesticks. But, unlike moot point (as we discovered) bushwhacking is pretty much the easiest defined word ever:
Bushwhacking, verb: to make one's way through woods by whacking bushes.
Or something to that effect. Which is exactly what Bella does at the beginning of this chapter.
The Meadow starts by confirming my fears at the end of Chapter 9: Jacob didn't call. That is some whopper of a flu. Bad enough to suddenly cause everyone in the house to go missing, all the telephone lines in the house to stop working, and strange black bears to appear in the woods.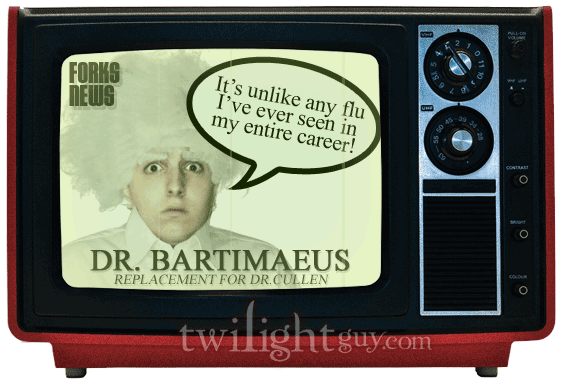 Yet again, more bears: and this time, a camper has gone missing. It seems that the bear situation is simply getting worse every day in Forks. In particular, it reminds me of a sign I made a few weeks ago that many people giggled at me for, by saying I didn't even know how fitting it was until New Moon.
But even with the danger, Bella decides to go searching for the meadow again: probably not believing the bear threat is really that bad at all, and on the other hand still squeezing a bit of reckless out of herself in the wake of Edward.
Twilight held many themes of its own, so while reading New Moon, I have been on the lookout for common strings throughout the story. So far, the major reigning emotion is emptiness. It feels like with Edward gone, there is just something missing. This isn't me hating on Jacob: it just seems that so far (not even halfway though the book I'll add) that the story has taken on a feeling of loss.
Thus, going back to the meadow is very much like going back to a chest that has no treasure. All the happiness and joy that made the meadow so emotional of a place were the memories that Bella had with Edward, and without him it is just an empty and desolate opening in the woods. There is nothing really that makes the place special on its own, and now that the Cullens have left, the only thing Bella has to cling to are the memories that pain her so much.
Suddenly, however, there is a twist, as Laurent steps out of the woods (something I honestly could never have foretold). I remember Laurent as the non-vegetarian vampire who left in Twilight for Alaska, and all of a sudden he is back in Forks: alone, in the woods, with a human, whilst his eyes are not golden.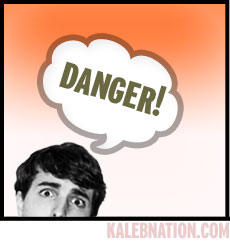 And then, just as surprised as I was to see Laurent, someone else enters the meadow: one of the rumored beasts of the forest that campers have been confusing as black bears. And, as swiftly as Laurent appeared, he vanishes, with a pack of wolves chasing close behind, leaving Bella all alone again.
I find it very interesting that the large wolves have the power to terrify a vampire, who previously I thought were the most powerful creatures in the land. I might understand, as there were five wolves and only one vampire. However, I am also left wondering where exactly Victoria has run off to…and what she will do if Laurent actually has met his demise at the paws of these wolves.
——NOTES——
– I will probably be in the chat again Friday night, if nothing super-important jumps in the way (earthquake, severe illness, gnome attack).
– I just heard Yiruma for the first time and then bought two songs, something I'm sure makes many Twilighters proud.
– I know I say this a lot, but I apologize for not replying to my emails in a timely manner. I am over 2 months behind right now. On the same note, if you requested chapters of my book, I'm sorry for the delay: they will be coming asap.
Posted in New Moon
Tags: Bushwhacking, Kaleb Nation, Moot Point, New Moon, Stephenie Meyer, The Meadow