Reading New Moon: Chapter 11 (Cult)
August 19th, 2008 at 12:03 am by Kaleb Nation
The song for this chapter is Like A Knife by Secondhand Serenade (suggested by Julia)

[audio:https://twilightguy.com/wp-content/uploads/2008/08/likeaknife.mp3]
Most of you have probably noticed by now that this week is a bit crooked, and I'm posting on Tuesday when I should have posted on Monday. This is due to the fact that I turned my book edits in yesterday (something I've very glad to have finished). Hopefully by posting today I'm not further messing with someone else's scheduled clocks, and making everyone think it is Friday when it is actually Tuesday (a frightening realization). On to chapter the eleventh!
I had a feeling that Sam Uley was behind all of this. In fact, I pretty much knew it. He has been acting odd for a while, and I always found it interesting that he turned up in Bella's dreams so many times so far. I also notice that anytime there is trouble, his name seems to pop up. In Twilight, I know better than to believe in coincidences. I find it even more foreboding that Sam is so highly respected amongst Billy and Charlie: it all fits together to be the perfect leader for something that isn't right.
Most readers like me, who have entered late into the Twilight Saga, will have been spoiled at least somewhat by now: but even without it, I know already that there is something big going on with the wolves, and the strange disappearances of people. What I am not sure of is if the disappearances are really from the wolves, or if it is something else? I honestly don't know for sure, so I'm waiting to find out. Seeing Laurent in the woods got me to wondering if it really is the wolves that are attacking the people, or rather Laurent and Victoria?
You knew it was coming after this line:
I was going to talk to Jacob– Kidnap him if I had to. I'd once seen a PBS show on deprogramming the brainwashed.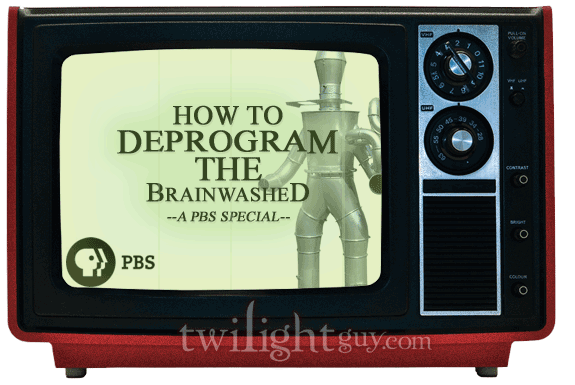 A Forks Special Broadcast
Quil has a very interesting story to tell about Jacob, and I find it curious how quickly Jacob changed to Sam's side. It really has become like a brainwashing. In just a few chapters before, he didn't like Sam very much at all, and he knew that something was not right with Sam's followers. Now, Jacob has suddenly joined with him, and Bella can't even get him on the phone anymore.
The most frightening part of Bella's meeting with Jacob is when Jacob turns to look at Sam, as if he is completely under his control now, looking to him for the command of what to do next. Jacob can't even talk to Bella without Sam's permission. The strength of Sam's grip on his followers is cult-like, just as Bella and Quil said.
The anger I later see in Jacob towards vampires is shocking, because as I remember, he didn't exactly believe what his father had said about them in Twilight, just a few months before. Now, suddenly, he agrees fully, and holds to the beliefs with a viscious anger.
One thing I did notice, however, is that Jacob repeatedly tries to avoid telling Bella. Before I saw this, I had thought that Jacob was completely lost. But, because of this,and his attempt at keeping her in the dark as to the real problem, leads me to believe that despite whatever Sam has done to him, at least a part of him is still sane, and a part of him still has the ability to care for Bella. He doesn't even want her a part of it– he wants her gone and away from whatever inner battles he is fighting. To me, that says there is still hope for Jacob to come back.
——NOTES——
– Posts will be oddly placed the next 2 weeks, due to college starting again on Friday. Wish me luck!
– I have a new chat room program up that is far better than the last one! I'll be stopping in sometime next week, so go check it out!
Posted in New Moon
Tags: New Moon, Stephenie Meyer, TwilightGuy