Notes And Stuffs
January 25th, 2009 at 12:05 am by Kaleb Nation
Hullo peoples, since it's Sunday and not as many people read here on Sundays, I thought it would be a perfect time to knock out some updates and notes I need to post about. Less people to bore the better!
►DAKOTA FANNING: I've been saying for months that she's my pick for Jane, amidst lettuce and tomatoes commonly being launched in my direction. I don't know about you people, but despite being in Charlotte's Web alongside 47 Wilburs, I always thought she could do some older roles (check out her interview on the Lexicon). I'm hoping she gets the part. For the comments: What are your thoughts on her?
►PREVIEW CHAPTERS: I am now too far behind on preview requests of my book to answer them all. Thus, I've given in and uploaded them. I don't know how long this will last (my publishers might have me take it down) so get them here while they're available. All the Branfan sites will update their links soon. Sorry for keeping everyone waiting so long!
►ROBERT PATTINSON CONTEST: No word back from FailTube. I'm coming up with new ideas for how to do this now. My 10,000 subscriber BlogTV party is looking like a big option. But don't worry, I will definitely be giving the autograph away somehow (at the moment, it is hidden in my room, due to the recent discovery that an apartment of obsessed Rpattzions is in near vacinity of my own).
►NEW MUSIC: I've been uploading my songs onto Youtube one at a time and offering them as free downloads. Here's the latest one (click here to download the song for free):

Also, I have a clip of an entirely new one I'm working on that you can listen to here.
►TOPSITES: I'd love it if people would vote for me on the Twilight Topsites! Just click on the image below if you like the site, and leave me a review:
►FAQ: Please, please, please read the FAQ before sending a message. I am still getting requests to email Stephenie or for Robert Pattinson's phone number, at the rate of about 2 billion per day, most resembling this (shockingly real) specimen:
how you get robert pattincons number
which almost deserves a spot on my Most Epic Comments Of All Time page. I am majoring in English. This is pain to my poor eyes.
►TWITTER: I am picky about what I twitter, so if you want to keep up with the latest from me as it happens, you should follow me on Twitter. My updates, BlogTV shows, and new stuff is always updated on my Twitter first.
►NEWS COVERAGE: Unlike most Twilight websites, I am an opinion blogger, which means I don't get to most of the news unless it's huge or I have an opinion on it (hence the name). Thus, I seriously suggest you follow both the Twilight Lexicon and HisGoldenEyes.com for the latest Twilight news. They'll have it long before I do!
►RANDOM IMAGE FROM THE PAST: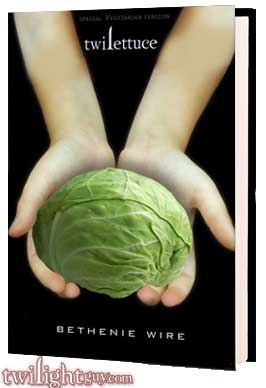 ►OKAY: I'm done 😀
Posted in News, Videos
Tags: Dakota Fanning, Music, Notes