Why I Haven't Posted
February 17th, 2009 at 5:16 pm by Kaleb Nation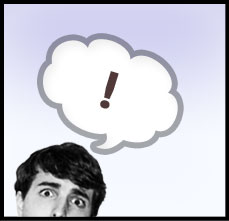 Apologies for not posting! This is due to me having three biology tests, an English paper, an English poetry assignment, a critique, two chapters in psychology, an 85-page book to read, an interview for a website in Belgium, a 14-page publicity questionnaire from my publisher, edits on my book, and a haircut… all due by this weekend.

Seriously, I would skip posting for no less!
Along the same lines, to the people who have sent mail to my PO Box in January/February, I will be getting back to you ASAP. This month has just been an overload of things to do, but I've got all your letters and packages and photos sitting next to me on my desk and I promise to answer them all.
ADDED: I won't be gone an entire week! Just these two days, so I can get caught up. And if I get it all done early, I'll have a post. Just didn't want to leave everyone not knowing why nothing was up yet 😀

Posted in News