Reading Eclipse: Chapter 25 (Mirror)
March 4th, 2009 at 12:05 am by Kaleb Nation
The song for this chapter is Don't Turn Around by Plumb

[audio:https://twilightguy.com/wp-content/uploads/2009/03/dontturnaround.mp3]
Pardon me whilst I dodge your tomatoes and lettuce: I'll mutter my apologies later for lack-o'-postin. I could continue apologizing for late posts, but the way it's looking for the near future, my posts will be consistently inconsistent until Summer break. In fact, this week (March 5 and 6) I will be in Chicago, Illinois, at the offices of my publishers, for marketing talks (which, I assure you, will be more of fun than work for me). This means I most likely won't post much this week as to actual blogs: though don't be surprised if I have some updates from the hotel (perhaps, dare I say, a short BlogTV?).
But, I still can't keep myself from reading the next chapter any longer: even if it is midnight right now, and I am slightly loopy. This could make for a rather entertaining, half-conscious review…
Where we left off, Bella had just received a wonderful gift from Edward in the form of Victoria's head rolling at her feet. There are few people in this world who have had this experience, and I limit that to those of medieval times who happened to stand a bit too close to the guillotines. Lucky for Bella, there is no blood, so I'm imagining it's pretty much just a clunky old head, much like C-3PO's in Star Wars. I will cease my descriptions and analogies here, before everyone reading my site dashes for the nearest garbage can.
It is so funny that vampires burn with purple smoke. I am immediately reminded of a scene in an old television film with a soothsayer, who cast powder into a campsite fire and made billows of purple smoke erupt in the faces of the terrified knights. What chemical causes purple smoke? Is there something in a vampire's body that makes this happen: perhaps the same thing that causes their skin to glitter rainbow-style?
Not one to give up on answering this question, I took it to the most reliable source in the world, from which I receive all answers to my life's questions:
No luck with that one, obviously.
I notice that immediately after Edward realizes the Volturi are nearby, he begins to speak in very long sentences: almost muttering, perhaps. It's an easy way to tell that underneath his assurances to Bella, he's actually quite nervous as to what's about to happen. I can't ever remember Edward filling nearly half a page with his own babbling before, so he's quite obviously upset by a quick change of plans.
It was warming to see that Carlisle treated Jacob Black, when barely a few months before I doubt they were even going to come within 900 feet of each other. As has been happening consistantly in the past few weeks between Forks and La Push, this is simply another surprising part of the chain of events that are perhaps weakening the anger between the werewolves and the vampires. I also totally want somebody to make a t-shirt that says 'I've never been to veterinarian school' and put a picture of a werewolf on it. Just sayin…hint hint, Cafepress minions.
Jane is such a terrifying little monster: it almost causes me pain to think of what she's doing, even to someone like a vampire who desperately wants to kill Bella. Jane has a complete disregard for the pain of others, even to the point that after Edward tells her that Bree will answer questions, she continues to torture her mind, almost simply for the sake of her own amusement. Does she have an obsession with causing pain that those surrounding her should be informed of before offering their services? Luckily for Bella, her crazy mind totally wrecks Jane's powers. I would imagine behind Jane's constant smile: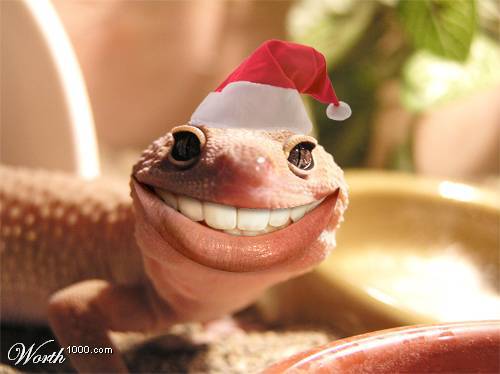 she is actually thinking: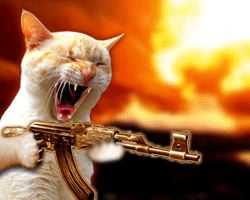 due to Bella's wonderful talent at pwning her abilities.
Besides, I doubt it would have taken much for the band of Cullens to keep Bree stable: at least long enough for her to calm down, and perhaps accept their way of life. But still, Jane gives the order to tear Bree to pieces, and that's it. It might even be more comforting if Jane had a monstrous temper, but she simply has a lack of any regard for the pain of others, which makes for a very frightening person indeed.
Question For The Comments: What do you think it would have been like if Bree had joined the Cullen coven? What power do you think she might have had (use your imagination, since you don't get to see much of her).
——NOTES——
– Yesterday was the Branniversary: exactly 6 years after I started writing my book! Plus, I announced the huge news of who is illustrating my book cover. Fun times for me at least 😛 .
– Summit has added a NEW contest where YOU could have a part in New Moon! Check it out here.
– The big Team Shari auctions have started, to benefit a TwilightMOM who was recently diagnosed with a brain tumor. The auction has loads of great stuff like Twicon Passes, and even items autographed by Stephenie Meyer! Check out their auction page here.
– BellaAndEdward.com just posted their interview with Solomon Trimble! I just sent in ten questions from the comments last week to his agent, so I should hear back with our own interview soon!
Best quality 640-802 dumps and 310-065 test demo to help you pass ccvp exam in easy and fast way.
Posted in Eclipse