Reading Breaking Dawn: Chapter 29 (Defection) and Chapter 30 (Irresistible)
August 12th, 2009 at 12:05 am by Kaleb Nation
The song for these chapters is The Killing Lights by AFI (suggested by Mikayla)
I should probably note before I publish this post that it is being written whilst its author is flying high on a recent can of Red Bull and crazy music on repeat. This combination is not at all the proper situation for reading Breaking Dawn, especially with all the death and destruction that seems soon to befall all the residents of Forks and La Push. But I've got a writing deadline, and I'm packing up my house to move, and energy drinks seem far better for me than dropping dead from exhaustion at the moment. On to Breaking Dawn!
Now that Bella and the Cullens, and I'm assuming the werewolves, have been sentenced to die by the Volturi, there are really only three options:
1. (Honorable Choice) Fight for their lives and the lives of their loved ones.
2. (Chicken Choice) Run around screaming in circles, because that always fixes things.
3. (Medieval-Mindset Choice) Put Bella on a stake and cart her outside the city walls, in hopes the sacrifice will pacify the oncoming armies.
I can't really say that I can imagine how terrified they all must be, knowing that there is this great army of vampires coming to get them. It's such a nightmarish thought, because as of now it doesn't really seem like there's much they can do. If they run, the Volturi will simply follow them. They won't be able to hide anywhere. And making peace with the Volturi seems nearly impossible as of now.
I think most of their fear is simply from being without options – the thought that nothing they do will be able to save them. There are few things that I am greatly, paralyzingly afraid of (besides wasps and bees) but one of my greatest fears is just being helpless. In life, if there is a problem, usually there is a way to simply fix it by sacrificing something. If we need to pay the rent, and we don't have enough money, we can sell the TV. If we need to get somewhere because a friend is dying, there is always a friend or a bus or something to get us there. But in the case of the Cullens and the werewolves, their absolute, petrifying fear is brought because there doesn't seem to be any hope at all. No one will listen to their plight, and no fighting will save them. It is like being told in a premonition that your best friend is going to die tomorrow, and then having to actually go 24 hours knowing that it's going to come true. When there suddenly seems like there is no hope, what is the point of even fighting anymore?
"My face felt permanently set into the fixed mask it had worn all night. I wasn't sure I had the ability to smile anymore." (pg. 555)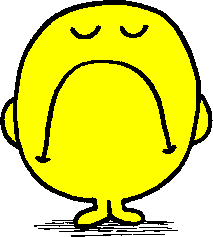 Not The Face Stephenie Was Imagining
But the fact is that there is some way out for the Cullens, even though it might be hard to find; and thankfully, the Cullens happen to have friends who can help. Alice seems to have a good idea of what she is doing, or at least some type of plan to get them out of this mess. I don't even believe for a second that she is leaving the area to get out of being hurt in the battle. She's like a sister to Bella, and everyone knows her far better than this – so whatever she is planning, I have a feeling it's for the best of them all.
When Bella makes mention of this random J. Jenks person, I can't help but be reminded of J Jonah Jameson from Spiderman, or feel like I'm in some sort of old gangster/detective film, where the villain just left a clue at the scene of the crime to tease Investigator McSmuff. For example:
J JENKS ESCAPED YOU AGAIN.
INVESTIGATOR McSMUFF BETTER WATCH HIS BACK. SINCERELY, J JENKS.
HOW DO YOU LIKE THAT? SIGNED, J JENKS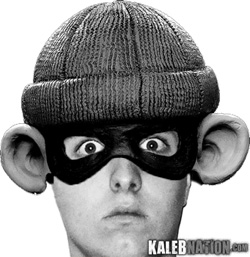 J Jenks, Wanted Dead Or Alive
On the other hand, I think that with a name like J. Jenks, whoever this is could be some sort of lost vampire slayer, who has made a treaty to spare the Cullens but who'll be willing to work and save their skins in return for vampire money. Then again, I'm getting way off topic.
Edward teaching Bella how to fight is a very, very significant part of this book in my opinion. After all, through the entire Twilight Saga, Bella has been seen as pretty much helpless, and almost any time there was danger, one of the Cullens or Jacob would come to save her. But suddenly, there's no time for that anymore. She can't always be saved by them – she's one of them now. She's got to fight alongside her family.
The whole Jane/Alec duo makes me think of a big spider. Alec blasts you with poison that dulls your senses, and makes you vulnerable. Then Jane goes in for the kill and burns your brains. That's a chilling team there, which could very easily knock out the Cullens one by one, not even taking into consideration the rest of the Volturi who will be there. Bella's thinking along the same lines as me: if she can just knock those two out, it will be a very powerful blow to their attackers. It also makes me wonder just how Bella's powers will come in handy for this big battle.
I'm trying to imagine what it must feel like for Tanya and the other vampires to discover Renesmee. I suppose a similar situation would be if I walked into a house and saw a gigantic octopus sitting on the couch, watching television, and was told that it was my brother's new girlfriend. Or, probably more fitting, if one of my friends suddenly told me in all seriousness that they were marrying a scorpion. But then, seeing how Renesmee telling the story herself is so influential, I suddenly see this as a potential lifesaver for them all. What if they can simply convince the Volturi to listen to her? Perhaps they might see the truth and spare them all without any war.
Question For The Comments: Which vampire's power would you rather have: Jane's or Alec's?
–NOTES–
– I'm flying in to California to look at cars and apartments this weekend, and my posts will be really scattered again! But I'm still set on finishing Breaking Dawn in time for September 9 😀
This post is one which was recovered after the Great Website Server Failure, and is missing most of its previous comments.
Posted in Breaking Dawn