PEOPLE Magazine: First Photo from ECLIPSE!
October 14th, 2009 at 10:41 am by Kaleb Nation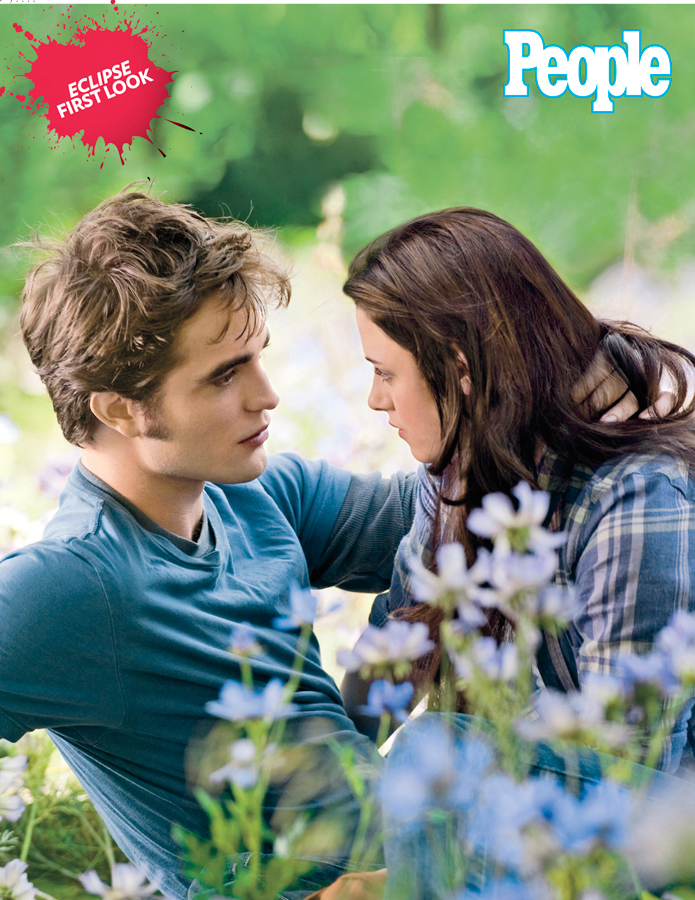 The first official image from the ECLIPSE movie has just been released by PEOPLE Magazine in an exclusive look at the upcoming film! It will be appearing in the latest issue of the magazine, along with lots more special images from NEW MOON.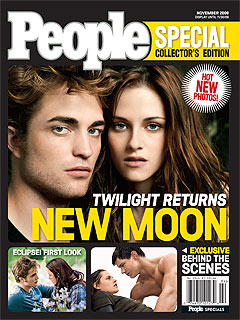 The magazine sent along a press release. Since nobody REALLY has time to read all of this, I've cut out the most important parts and pasted them below:
This week, PEOPLE publishes a special newsstand-only issue all about the Twilight sequel New Moon.  PEOPLE put together this special issue filled with exclusive on-set photos, interviews with the cast and a preview of all the suspenseful – and steamy – scenes in Twilight's next chapter.

This special collector's edition also takes a look at the chemistry between Kristen and Robert in both their professional and personal lives.  Director-turned-matchmaker Catherine Hardwicke says that Pattinson and Stewart had sparks flying between them from the first "Action!"  Everyone noticed the connection instantly – especially Pattinson himself.  "When I read Twilight, and there are these moony descriptions of Edward as a godlike figure, I thought there was no way I could play him," he recalls.  "But when I got in the room with Kristen, there was a certain chemistry.  She's basically the reason I did the movie."

PEOPLE's New Moon special issue will be available on newsstands from Friday, October 16 – Monday, November 30.
(Thanks to People magazine)
Posted in Eclipse Movie, New Moon Movie
Tags: Eclipse, New Moon