Unmasking The Impostors
April 25th, 2009 at 4:30 pm by Kaleb Nation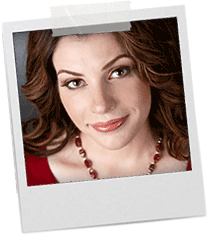 As we all have probably noticed, there have been quite a lot of Stephenie Meyer impostors over the past year. I've been very careful so far, but must admit to falling for at least one: the fake Stephenie Meyer on Twitter. Whoever set this profile up has been quite thorough in appearing to be Stephenie, especially considering they have over 26,000 followers and use her old website header as a background. The number of followers is the precise reason I fell for it: after all, who else could get that many with less than five posts?
However, becoming wary when every link from the profile coincidentally displayed ads, I contacted Her People who informed me:
Stephenie does NOT have a Twitter account, or a Facebook, or pretty much anything else, but her MySpace page and website.
I realize that after I started following, a lot of my own Twitter followers thought this was me endorsing the bogus Stephenie Twitter as real, when in actuality it was the blind leading the blind! So if you (like me) fell for this dubious impostor, I hope that you (like me) immediately cease to follow the page and spread the word to everyone who is. (ADDED: the quote at the top of this page from Stephenie is REAL, and is actually from her Myspace blog — some people were confused about this).

While on the subject, I should clear up something of similar ends. Not long ago, someone created a fake Twitter of me by using KaIebNation (with an I, instead of an L — notice in this font you can't tell any difference?). Luckily this was shut down, but as a note the only official sites from me are linked at the very bottom of this site and my blog (my Myspace, my Twitter, my Youtube). I have a Facebook but I do not add anyone I don't personally know (this is not to be mean, but my Facebook is just for my family and friends). If you'd like to add me on Facebook, use the Kaleb Nation Facebook Page, which isn't run by me but which I check often. (ADDED: there is a Twitter contest going on right now).
And now, some lulz for this fine Saturday:
omg ur so hot ur sexy and smoken hot HOT. i luv you i do, not like those girls who r crazy i am not a fangirl i luv u relly. i now we are ment to be bcaus i <3 u. plz wrighht me back

FIVE MINUTES LATER, AFTER A SUDDEN REALIZATION:

OMG you aren't even robert PATTINSON like the REAL robert pattonson? YOU SUCKK. 4get every thin i said it was for ROB NOT u Kalbe AKA poser ************!!!
Seriously, I laugh so much.
(for more lulzy hatemail, check out this page or the Hatemail category)
If interested in ccnp certification but do not know how to start with then sign up for LX0-101 training program and pass 70-291 exam on first try.
Posted in Hatemail, Stephenie Meyer
Tags: Facebook, Hatemail, Myspace, Stephenie Meyer, Twitter