Reading Breaking Dawn: Chapter 3 (Big Day)
April 13th, 2009 at 12:05 am by Kaleb Nation
The song for this chapter is You And Me by Lifehouse

[audio:https://twilightguy.com/wp-content/uploads/2009/04/youandme.mp3]
Around this time, I should point out I am the self-appointed King of Weird Dreams. Not counting that dream of the strange woman chasing me with a pitchfork, my dreams usually range from the freaky to the strange-yet-fortunately-happy. Most of the time it is a mix between the two. One such dream happened last night.
In the dream, for some reason, I was going to a parade event in a city, and I had stopped at this building they had set up as a green room on a side street. Then, a car pulled up, and out stepped Stephenie Meyer. She waved to me and we went into the building, where she immediately went to a dresser against the wall (don't ask  me why, this was a dream remember?) and started autographing the t-shirts inside with a silver Sharpie. The most confusing part of this was that the t-shirts were not for Twilight, but were for MY book, and had the new gnome on the front. I remember distinctly not knowing whether I should protest or keep passing her shirts to sign, considering eBay. Then I woke up — finding to my horror that none of it was real, and I had no autographed gnome shirts at all.
Coincidentally, chapter 3 of Breaking Dawn starts with the end of Bella's dream, and my experience last night made me really think about the root of dreams. I read once that sometimes, the content of dreams can be triggered by what you were doing the day before. Yesterday, I got a silver Sharpie, watched videos from Stephenie at the Book Babe event, fixed the handle on my dresser and thought about making t-shirts with the gnome. How weird is that how it all ended up in my dream in some form or another?
In this same way, Bella's dream from the chapter before tells me a lot about what she has subconsciously been thinking of, and her fears from the past few days. It ends with the Volturi and the child, and the bodies burning in a pile: the child with 'bright, blood-red eyes' staring back at her. The pile is made of all her friends' bodies. Is she afraid she will do this? Is she afraid her child will?
Another theory about dreams is that they see into the future, and with the world of vampires and werewolves that Bella lives in, I don't put that possibility out of mind. Is this referring to Bella's future child with Edward? Or, could the child actually be a mental representation of her 'young' self as a vampire: shown as a child, since she will in essence be a 'newborn' again?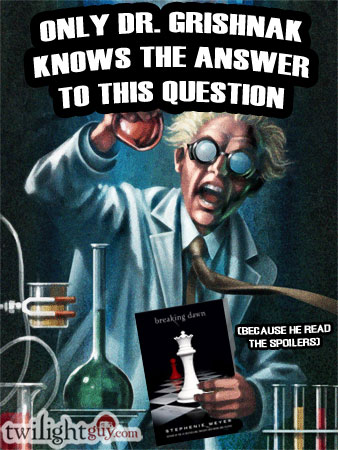 And, I completely object to Charlie's obvious distaste for monkey suits.
"That's not your only job. You also have to be dressed and presentable."

[Charlie] scowled into his cereal bowl and muttered the words "monkey suit" under his breath
There are plenty of monkey suits that are quite wonderful for a police chief:
Okay maybe Charlie was right.
The wedding is just the type of wedding I had imagined to come from the Cullens: extravagant, and yet filled with family and friends. It seems so odd that these people are gathered there to see Bella marry Edward Cullen, when it wasn't that long ago that she first moved there. Has she really grown up that much since we all first met her? Perhaps I'm a bit reminiscent, but the moment that Bella said "I do" I was suddenly reminded of just how much she has changed from the girl she was in Twilight: that girl who was so afraid of everything and yet so overwhelmed by her feelings for this strange boy named Edward. Could she have even imagined she would end up marrying him back then, when he seemed to be avoiding her at all costs? It's funny how life changes things like that 😀
Question For The Comments: What is the strangest dream you've had, and was it triggered by anything you had done the day before (ex. in the dream, a bunch of blue clowns attack you with popcorn, and it just so happened the day before you had been at the circus and someone had spilled popcorn on you 😀 )?
——NOTES——
– For those of you who are keeping up with my book stuff, there's a new teaser and a new video:
Posted in Breaking Dawn
Tags: Bella Swan, Chief Swan